© 2004-2022 Church Planters to America
P.O. Box 405
Portageville, New York 14536
(315) 868-1294
2022 Retreat a Real Treat for Everyone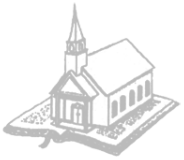 For five days this summer, the C.P.A. family met for our Annual Missionary Pastors' Retreat. We had a great week of fellowship and enjoyed encouraging Bible teaching and preaching. Food was great as we met for meals, and all sat together for good conversation. Carol Buckley was unable to attend this year and we certainly missed her presence.
It was decided by the Board of Directors at our Annual Business Meeting to officially put our headquarters building on the market. This meant contacting a local realtor to begin the process of selling the building. We are trusting the Lord for His timing to sell to the right buyer. This was a hard decision to make but we feel it is in the best interest of the mission.
During our retreat, we went through the building and inventoried everything. This was a very tedious task but with everyone helping it made things much easier. The old saying, "Many hands make light work" surely rang true in this task. We have a great group of missionaries and board members that work wonderfully together.
As we moved toward the end of the week reality set in that this is the last retreat we will have in this location. Headquarters is in a beautiful location in Almond with rolling hills to see. We will still have a retreat located in a different place each summer. The fellowship will still be ours to enjoy.
We want to thank all of you who sent in a special gift for our retreat. This made our time together beneficial, and we were able to supply everything needed for a spectacular week.