© 2004-2019 Church Planters to America
5 Buckley Lane Box 165
Almond, New York 14804
607-276-6072

Tom & Carol Buckley Celebrate 60 Years
of Marriage and Ministry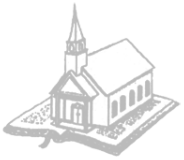 Who would have thought that Tom and Carol Buckley would reach the milestone of 60 years of marriage and church planting ministry? Tom and Carol met early in their freshman year of college. There was never a doubt that they would marry and serve the Lord together. During their second year of college God called them to the ministry of church planting. Particularly the ministry of opening closed churches. They became part of the American Mission for Opening Churches, AMOC, when they graduated from college in 1959. They opened 3 closed churches, started a new church and assisted a struggling church to be viable once again in the community.
The mission was struggling and Tom & Carol moved to Olcott, NY to eventually become the director. This was in 1979. The mission grew in number of missionaries and churches being assisted under their leadership. Through a series of events by the Board of Directors, the Buckleys left AMOC and established Church Planters to America in 1996. The new mission was given land in Almond, NY. In 1999, a
6,000 sq. ft. headquarters building was built. God pro-vided the people to help with the building and money was donated so that the necessary funds were in the bank before the building was finished.
Souls have been saved, churches have been helped and brought back to be viable ministries in the community. The need for good, Biblically sound, Bible preaching churches is as great as ever. C.P.A. needs men who have a burden for America and a vision for the local church. Every year we have to turn down requests for help; because we do not have available missionaries to pastor these churches.
There are many reasons for this situation. The greatest of which is, we are now in a "me" generation and not, "God, what do you want me to do?" Also, many Bible Institutes and Christian Colleges have closed. This cuts off the supply of missionaries.
Please pray for God to send men to meet the needs and provide for the churches that ask for help, here in America. Tom & Carol will continue to serve the Lord here at mission headquarters; Tom as the Director of C.P.A. and Carol as his ever present partner. They will continue to use their experience and abilities to help churches and encourage pastors. Pray for wisdom, good health and safety in their travels.